September 30, 2009
Could this Airstrip be any more Isolated?
I'm back to wandering through Google maps, checking out whatever corner of the map intrigues me at the moment.
So I got to thinking about an old nature show describing the way the Hawaiian island chain is the result of a tectonic plate drifting over a hot spot in the mantle. Google long ago added sonar maps of the sea floor to their offerings. Today I just got to wandering along the submerged chain that never quite broke free of the surface when I panned across
this
.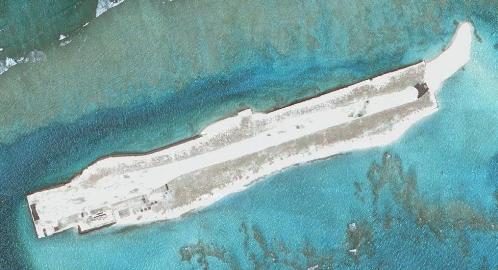 Now the existence of that airstrip is going to bother me until I figure out when they decided to scrape up enough mud to break the surface, and what it was used for.
UPDATE: So, entirely too much surfing at work has answered my question. It's
French Frigate Shoals Airport
on
Tern Island in the French Frigate Shoals
, part of the
Northwestern Hawaiian Islands
. And now I have a
new site to chew up my time
for a while.
Posted in Weird Wide Web by: Will at 11:26 AM | Comments (6) | Add Comment
Post contains 173 words, total size 2 kb.
14kb generated in CPU 0.02, elapsed 0.0489 seconds.
45 queries taking 0.0344 seconds, 93 records returned.
Powered by Minx 1.1.6c-pink.