November 22, 2010
The more things change... the longer the posts become when you fail to keep up with them...
So, again I've waited way too damned long to update.
As I very obliquely mentioned back in the last post, I put one of
these
on the finger of a
pretty young woman you may or may not know
back in late May.
That precipitated a move to Houston in early October, and the wedding was just a week and a few days ago.
With the holidays bearing down on us, we're trying to decide exactly how to go about getting back to Arizona for Christmas with my family without being molested by
Nappie's goons
. We can either join the holiday migration through the airports and play Russian Roulette with the TSA, or rent a nice car and make the 1,200 mile drive between Houston and Phoenix for the 3rd and 4th time in as many months.
It had better be a damned nice car.
Speaking of cars. The Falcon did finally get "finished." (They never really are...) Finished enough that we took it up to the Run to the Pines car show in Pinetop-Lakeside, AZ the last weekend in September. It was a gorgeous two days, if a bit warm (and shade is always at a premium).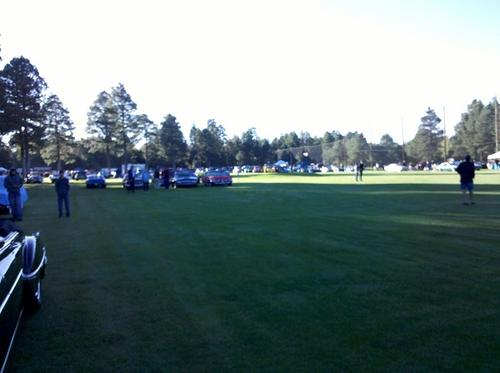 (Don't let the image fool you, this was just after sunrise when those pines are casting a nice long shadow. By mid-day, it was quite sunny, and at around 7000', it's easy to roast yourself.)
Falcon's are pretty rare these days, and we were stuck in a bit of a no-mans-land between stock restorations and truly custom/modified machines for class entry. When we liberated this car from its previous owners, they had done a bit too much damage for us to ever get the car back to truly "stock." But, we did what we could, while making some mechanical improvements to make the car a much better, more modern, vehicle to drive.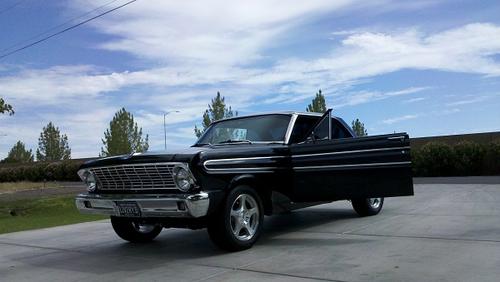 In the end we decided to enter in the stock class.
And we won it.
The thing about the Falcons is, for a certain age bracket, it seems like just about everyone has owned one at some point in their life. Both days at the show, the car was surrounded by people reminiscing about their own Falcons. I overheard one pair of ladies wondering to one another how they had ever managed the Nasty in such a small back seat. Then there was the little boy who decided he desperately needed to be under the hood snuggling with the 302 (I don't know what he had on his hands, but it took a bit of work to get it buffed off the grill).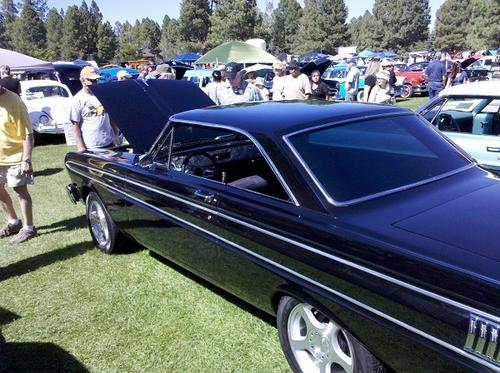 Anyway, that's an update.
Posted in Random Debris by: Will at 07:36 AM | Comments (2) | Add Comment
Post contains 454 words, total size 3 kb.
15kb generated in CPU 0.08, elapsed 0.1059 seconds.
46 queries taking 0.0759 seconds, 127 records returned.
Powered by Minx 1.1.6c-pink.