February 18, 2016
As Maxwell Smart Once Said
Missed it by that much.
If it isn't quite clear, you need 38,000 experience on the Minekaze to unlock the Mutsuki. Pure dumb luck landed me at 37,999. I could have used 1 point of free XP to finish it off, but I was short of credits anyway.
As with most vehicles in WG's games, a stock Mutsuki is a downgrade from the topped out Minekaze. But once I got the upgrades installed and the captain retrained, I started having good matches again.
Now, I need to be clear. The screens below are not average for me. The base experience is the highest I've ever earned. The 3X event was a nice bonus.
I honestly don't know what went so right. Hits and kills don't point to a particularly stellar performance. What I do know was that I was just a general pain in the ass for the other team that match. Maybe that's all it takes.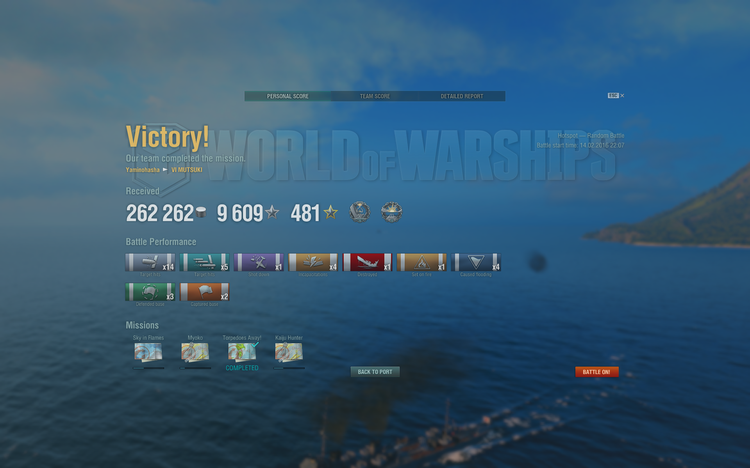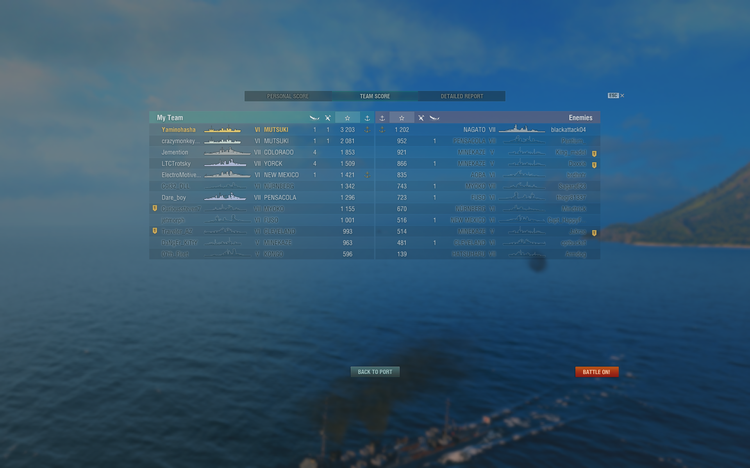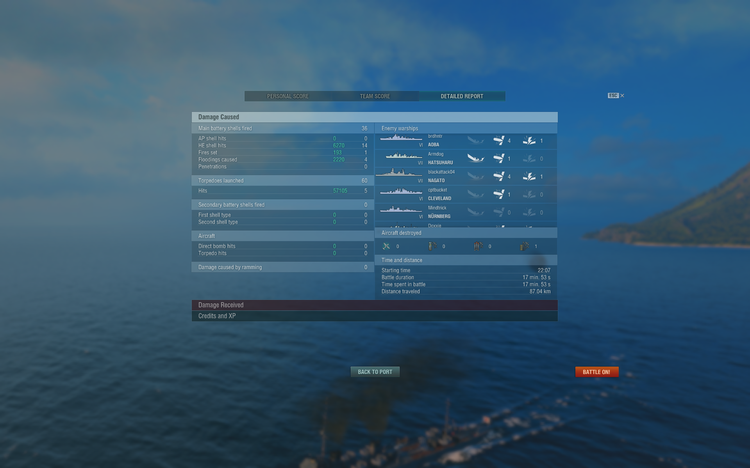 (Post-script: Composing posts with images through the Android mobile browser on a 4'ish inch screen is a colossal pain in the ass.)
Posted in Videogames by: Will at 10:37 AM | No Comments | Add Comment
Post contains 184 words, total size 1 kb.
15kb generated in CPU 0.04, elapsed 0.0829 seconds.
47 queries taking 0.0609 seconds, 128 records returned.
Powered by Minx 1.1.6c-pink.