November 08, 2007
Kimi Kiss Pure Rouge - A Breath of Fresh Air
Oblivious male leads and hyper-shy female leads are a staple of anime. No genre is immune.
In a harem genre full of mediocre titles, the number of males capable of detecting and acting on the interests of a member of the opposite sex (rather than freaking out if/when they finally get the hint) is vanishingly small.
But never fear, Mao-neechan is here!
(It get's a little picture heavy below the fold)
You too can enter Mao's romance bootcamp!
The Challenge.
She's an equal opportunity matchmaker.
Feeling a little angsty over that crush?
Having trouble getting it out?
She'll help you man-up and get it done.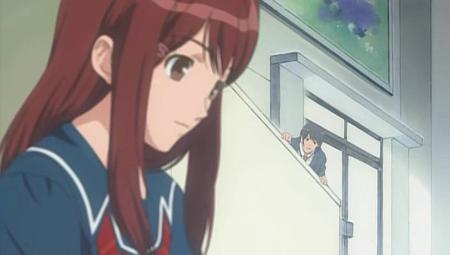 Practice your moves.
Under Mao-neesan's watchful eyes.
Smooth...
She's not judgemental... Much...
Learn to exude confidence.
Here comes the windup.
Careful. Your mark may be a little dense.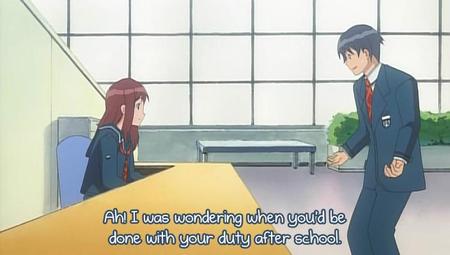 Don't loose your cool.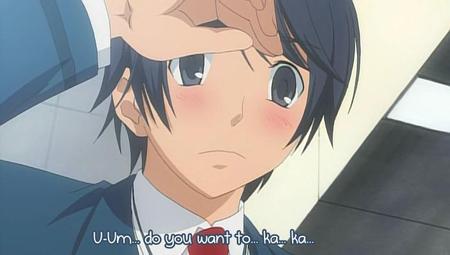 Square up for your swing.
You could cut the tension in the air with a knife.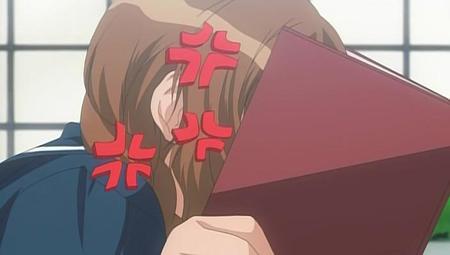 Any time now soldier...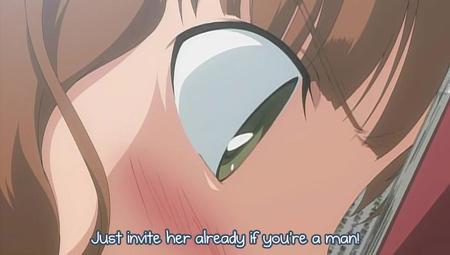 A little positive subliminal reinforcement.
He swings. he misses. Big Wiffa! I could feel the breeze from here.
*thud*
FAIL!
We've got a sharp one here.
Retreat!!! (That typo's on the house, just so you know)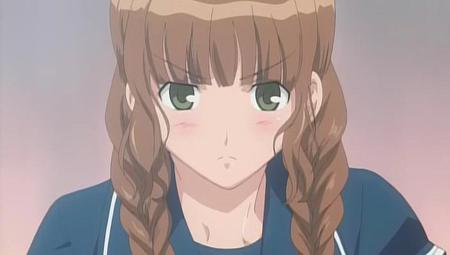 Not so fast, bub.
Say my name.
Sound advice.
Aww, you'd best not talk back son.
Time to man up.
Uh... WTF?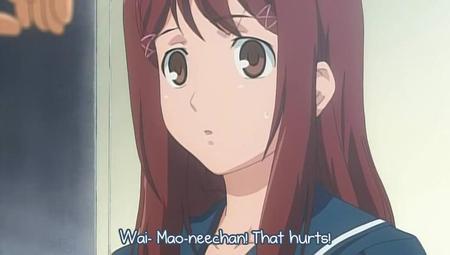 Let me show you how it's done.
HI!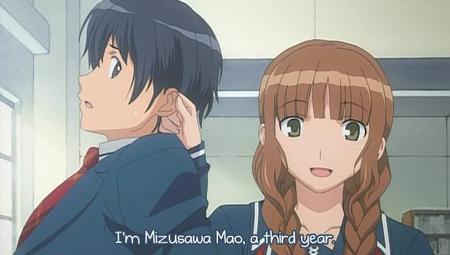 Time to take charge of this Mongolian Clusterf*ck.
Preach it sister.
You don't say...
OH, BURN!
Time for the handoff.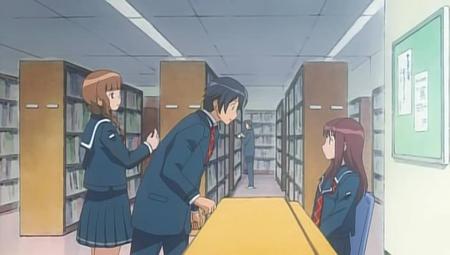 *slap*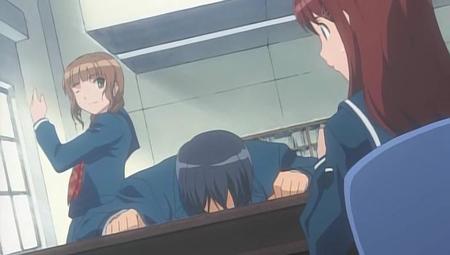 *thud* *again*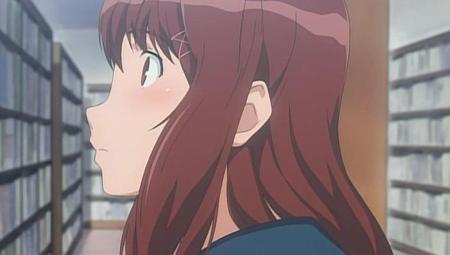 Oh, NOOOOW she gets it.
Finally!
Success!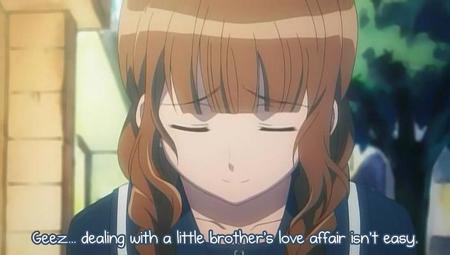 You can say that again. Pimpin' ain't easy.
And with that, I'm done.
Posted in Anime by: Will at 07:20 PM | No Comments | Add Comment
Post contains 276 words, total size 7 kb.
Comments are disabled. Post is locked.
19kb generated in CPU 0.03, elapsed 0.0772 seconds.
45 queries taking 0.0571 seconds, 126 records returned.
Powered by Minx 1.1.6c-pink.