July 09, 2007
Wait... They licensed what now?
I can't begin to guess what ADV is thinking by licensing Xenosaga: The Animation. There was a recent bit of discussion about how ADV can still make B titles profitable, but I didn't think they were going this deep in the barrel.
ADV must have got a smoking deal on this license.
The animation is a sub-par adaptation of a niche sci-fi RPG. Anyone who's even remotely interested in the anime will have likely already grabbed the fansubs from 2005. I don't see ADV being able to add anything to the title that will draw back fans who have moved on after the game series was prematurely terminated. I don't find the character designs particularly enjoyable, and there are plot holes you could swing a galaxy through. That's because the plot of the anime doesn't include any material from the third episode of the game series. If they're hoping for impulse buys, I don't think this is going to be it.
When the RPG series was cut short, there was a lot of discussion on the old zenosaga.com boards about how Tetsuya Takahashi just coulnd't seem to get a project done on time or within budget. Xenosaga was his second chance to tell the story he and his wife had developed. A lot of people threw around ideas of maybe novelizing the remaining plot, or maybe moving over to the DS platform. But Takahashi seemed determined to use a visual medium.
I tossed out the idea that, because most of the pre-production work was already done, they could probably finish off the story in the anime.
That got me thinking about the designs Toei used, and the new show El Cazador de la Bruja. When I first saw El Cazador, I could have sworn that it was made by Toei. It's obviously not, but a lot of character designs seemed damned familiar.
X:TA - Shion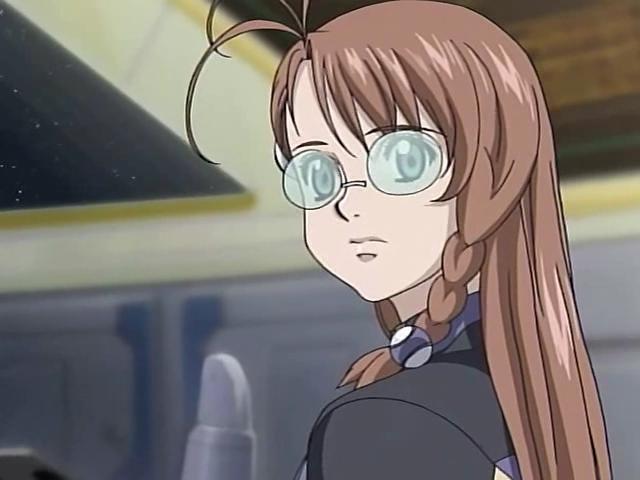 ECdlB - Nadie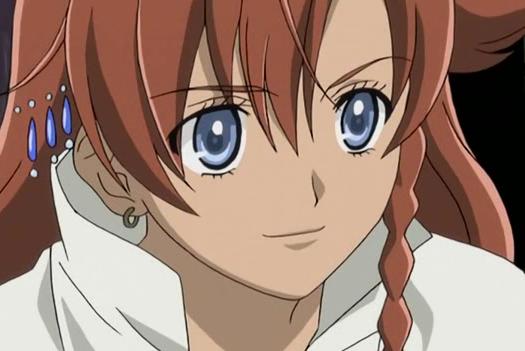 It must be the hair.
X: TA - Wilhelm
ECdlB - L.A.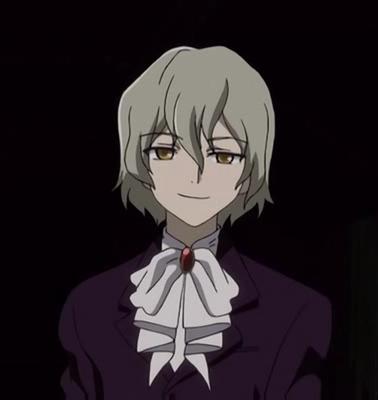 And another character that doesn't make an appearance in the Xenosaga anime (but plays a big role in the games) is Dimitri Yuriev.
ECdlB - Rosenberg
Between the hair and eye color he'd be a better match for Albedo, but the personalities are a better match this way.
Posted in Anime by: Will at 08:51 PM | Comments (3) | Add Comment
Post contains 383 words, total size 3 kb.
1
Keep in mind that it's a niche market, in the end. As few people played the games, that's still a tremendous potential market compared to the average anime. And if you want to talk about a company that's done well with game-to-anime adaptations, that's ADV, no? (Not that it's personally enjoyable - I got stuck working on FFU, compared to which the Xenosaga anime is practically a Ghibli film!)
It ain't art, and it ain't what I'd rather people were watching, but they DO buy this stuff - at least enough of them to make it worth doing.
Posted by: Avatar_exADV at July 10, 2007 10:20 AM (dlP4b)
2
I still wouldn't expect to see much if any bump from gamers crossing over into the anime market for this title. The number of units sold with each new episode dropped almost geometrically, while a substantial portion (majority even?) of the fanbase that held on through all three episodes called the anime a dud.
The last episode of the game moved a little over 300,000 units (IIRC). Would any percentage of that sales number be enough to cover licensing and production costs?
Posted by: Will at July 10, 2007 12:54 PM (SOx9v)
3
Indeed. Even a tithe of that number would make Xenosaga a great seller. Couldn't claim to know about the licensing costs, but ADV's production costs are pretty damned low - and it's their studio, so they either put 'em to work on something or lay them off (too ;p).
Posted by: Avatar_exADV at July 11, 2007 01:21 AM (dlP4b)
Comments are disabled. Post is locked.
16kb generated in CPU 0.03, elapsed 0.0731 seconds.
47 queries taking 0.0552 seconds, 130 records returned.
Powered by Minx 1.1.6c-pink.